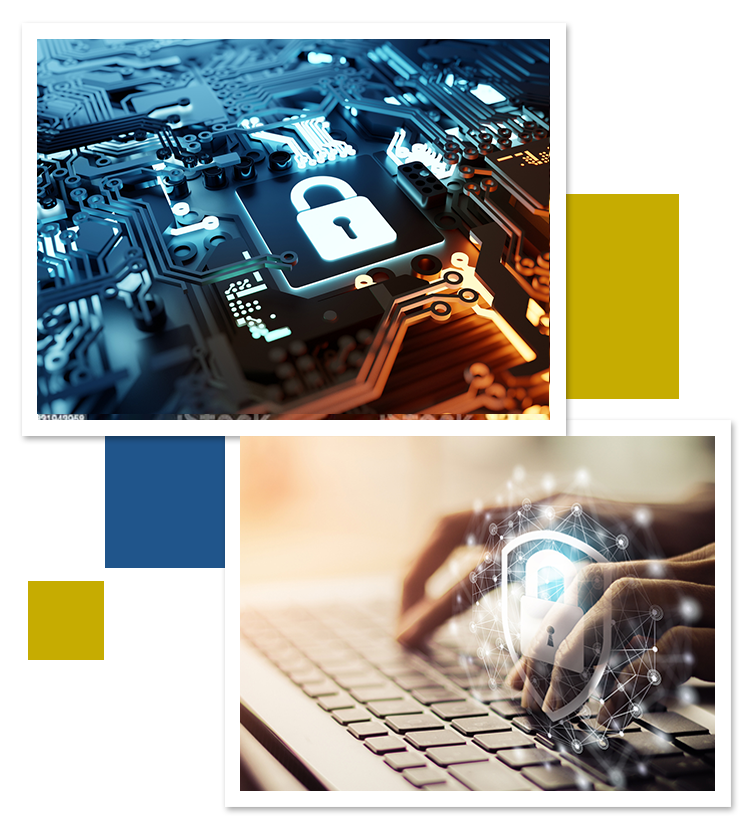 CYBERSECURITY COMPLIANCE &

OPERATIONS
Cyberthreats to federal systems and networks are real and pervasive. To manage risk and demonstrate due diligence, federal agencies must comply with growing numbers of statutes and regulations. Interpreting this guidance and developing responsive solutions can present major challenges.
Electrosoft employees are well-recognized subject-matter experts in the cybersecurity domain. We possess over 20 years of front-line experience building secure federal systems and defending them against internal and external threats. Over this same period, we have (co)authored numerous cybersecurity standards and other technical publications for the National Institute of Standards and Technology (NIST), giving us rare insights into the requirements they impose. Our thought leadership efforts do not end there. We advance the cyber-security field through knowledge sharing in forums such as conferences, technical publications and blogs.
Now is an especially pivotal time for federal agencies. The government is concurrently modernizing its systems and moving to a zero-trust architecture (ZTA). ZTA requires a multi-pronged, holistic approach incorporating an effective risk management strategy for user and device authentication and access provisioning. Network perimeter approaches will no longer suffice. Users and networks will not be trusted by default. Outdated systems and the data they contain will need to be updated, replaced or transitioned. It is at once an exciting and challenging shift that will enhance agencies' resilience against cyberattacks and insider threat.
Electrosoft's cybersecurity proficiencies encompass six distinct areas of specialization. Whether architecting and/or developing secure systems, obtaining and maintaining security authorization or operating Security Operations Centers (SOCs) on behalf of federal agencies, we are uniquely qualified to help. We know the latest methodologies and technologies. We understand federal mandates and can help customers interpret them.
We tailor our efforts to the specific needs of each customer and offer wide-ranging services. We develop and manage risk-effective and compliant security programs. We conduct assessments, analyses and testing. We obtain and maintain Federal Information Security Modernization Act (FISMA) and Federal Risk and Authorization Management Program (FedRAMP) compliance. We architect and implement ZTA. We operate SOCs and much more.
When you need cybersecurity services and solutions, think Electrosoft.