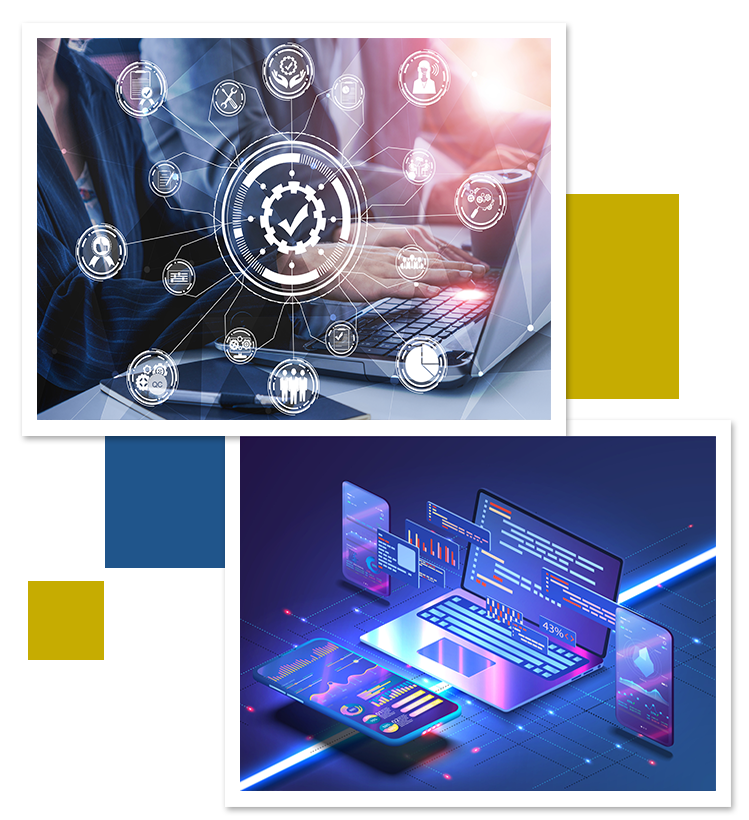 Enterprise IT Modernization and Optimization

Operations
Electrosoft's approach to IT system operations and maintenance relies on the best practices of the Project Management Institute (PMI) and employs a disciplined Electrosoft-Execute Project Management Process (E2PMP) to execute and coordinate all activities. Implicit in the Electrosoft approach is establishing effective coordination and communication among all service functions and applying industry best practices (such as an Information Technology Infrastructure Library [ITIL]) to IT service management.
Electrosoft uses a five-step approach:
Service Design

– Good operations and maintenance begins with a solid system design and coordination with system developers prior to system production. We employ templates and standard approaches for service design and service transition, as appropriate.

Service Operations –

To provision IT services at agreed-upon service levels, Electrosoft focuses on coordination of service operations monitoring and response. We ensure defined processes and expectations are established for incident and problem management as well as service requests involving help desk, network operations and network/hardware support.

Change and Configuration Management

– We implement control procedures for installation, configuration, tuning, infrastructure and software maintenance and upgrades. We also employ asset management, license management and resource management practices.

Quality and System Performance Management

– We monitor the consistency of service system performance against design goals through testing, performance analysis and tuning. We apply our ISO 9001:2015-registered and CMMI Level 3-rated Quality Management System (QMS) to ensure performance, consistency and quality of IT service delivery.

Service Improvement

–

Leveraging feedback from our quality management program, we continually improve our service delivery processes using methodologies such as Lean, Theory of Constraints or Six Sigma to further streamline them. Applying established Key Performance Indicators (KPIs), we develop scorecards that map to organizational priorities to allow leaders to make informed decisions on where to apply service improvement resources.